TSILHQOT'IN WELCOME INJUNCTION AGAINST TASEKO MINES LTD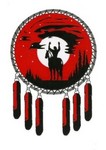 Williams Lake BC, Fri. Dec. 2, 2011: The Tsilhqot'in rejoices with the decision by Justice Grauer to grant an injunction to prohibit Taseko Mines Ltd from performing exploration work on Tsilhqot'in traditional lands. This is another victory in the fight to preserve these pristine and sacred lands and waters.
A judicial review will commence scrutinizing the work permits granted to the company by the Province.
"Today's decision signifies the assertion of our request for deep and meaningful consultation. This is an important judgement that sets the tone for industry and the B.C. Government when dealing with other First Nations," said Tsilhqot'in Tribal Chair Joe Alphonse.
"We have already soundly defeated this mine proposal once, and the option now being pursued has already been declared worse than the original plan. We are frustrated to be faced with an Environmental Assessment again but we need to be adequately engaged to assist with the determination of what is exactly necessary with the least amount of disturbance for this process."
Xeni Gwet'in Chief Marilyn Baptiste called on the Provincial Government to save taxpayer's and the Tsilhqot'in from further legal expenses by withdrawing the exploration permits and beginning a new consultation process that is accountable and ensures deep and meaningful consultation.
"Much good will has been wasted with this attempt to bring this terrible project back from the dead, but some of that might be restored if the Province were to end its efforts to help the company bulldoze more than 20 kilometres of new roads and drill dozens of new holes in pursuit of an option everyone knows it worse than the plan we defeated last year. The government and company need to prove, not only to the Tsilhqot'in, but to the public, that this destruction is even necessary for the EA process. In this regard we'll continue to stand strong and united."
Chief Alphonse added: "It would clearly be better for everyone – for our Nation, for the mining industry and for governments, for investors – if Taseko Mines were to withdraw this highly confrontational and clearly doomed resubmission and allow us all to focus on more productive ideas and talks.
"First Nations across the country have a reason to be concerned. If this can happen to us, in an area where an Aboriginal Title decision is being awaited, then what can we expect elsewhere?"
Media contact: Chief Marilyn Baptiste 250-267-1401 Chief Joe Alphonse 250-305-8282
Posted by: Wolfgang Zilker Friday Dec 02, 2011 18:13
Categories: TNG | Tags: court case, exploration approval, Tsilhqot'in National Government