Tsilhqot'in determined to fight "NEW" Prosperity Proposal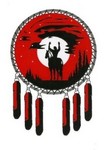 Tsilhqot'in Territory, February 29, 2012:
After a series of recent community meetings, the Tsilhqot'in Nation has reinforced its determination to protect Teztan Biny (Fish Lake) and the surrounding area from the threat of Taseko Mines Ltd.'s (TML) proposed "new" Prosperity Mine. The Tsilhqot'in communities strongly opposed TML's 2011 exploration program and obtained an injunction from the BC Supreme Court preventing the company from conducting that work, pending a challenge to the approvals.
However, for the sole purpose of providing information to the federal environmental assessment process, the Tsilhqot'in have agreed to allow TML to carry out a significantly reduced exploration program under strict conditions. On this basis, all parties have agreed to end all outstanding litigation about the exploration program.
"This was not a decision we made lightly," said Xeni Gwet'in Chief Marilyn Baptiste. "The communities were prepared to oppose this exploration at all costs. We don't want any more damage to this sacred area. But as a Nation, we've made a decision to focus our energies on the real battle of defeating this project, full-stop."
Chief Joe Alphonse, Chair of the Tsilhqot'in National Government, which represents six First Nations: "We already know this version of the project is worse than what was already rejected by the Federal government in 2010. We know this because the company said so themselves. The agreement to allow TML to conduct further tests in no way suggests that the Tsilhqot'in Nation is ready to accept the project, and in fact, the message we heard from the communities was that we must do everything we can to protect these lands and waters from this mine proposal."
Media Contacts:
Chief Marilyn Baptiste: 250-267-1401 Chief Joe Alphonse: 250-305-8282
Posted by: Wolfgang Zilker Wednesday Feb 29, 2012 09:36
Categories: Prosperity Mine, TNG, Xeni Gwet'in | Tags: exploration approval, Tsilhqot'in National Government